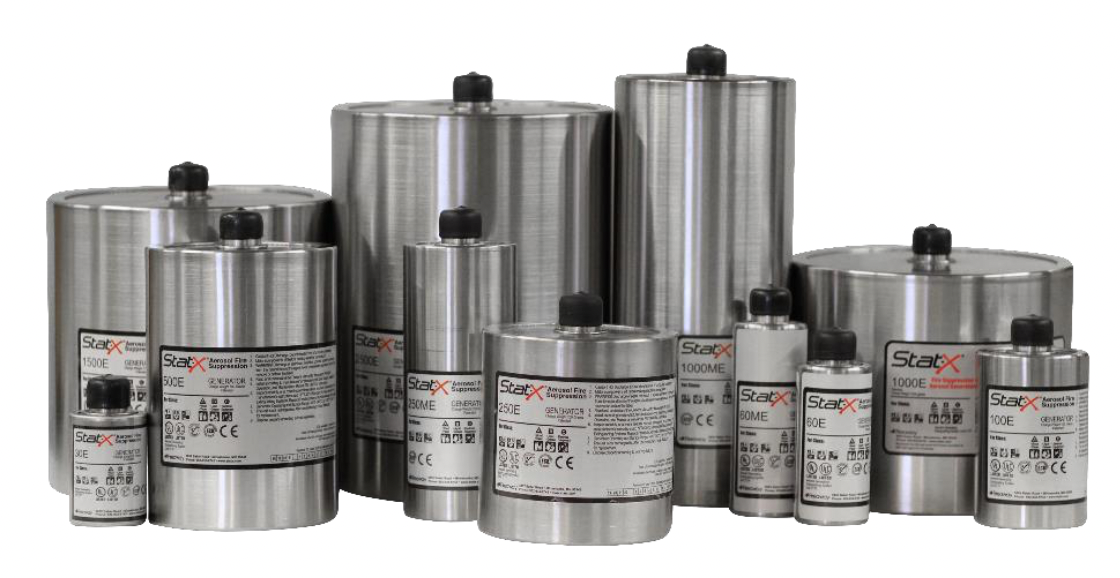 Fire class A, B & amp; C.
Does not take away oxygen
Insulated stainless steel housing
High extinguishing capacity
Compact and pressureless
Easy to install
Safe for people and the environment
Easily movable
Plug & amp; Play after extinguishing
Maintenance-friendly
Long lifespan
These Stat-X E aerosol extinguishing units are electrically activated via an extinguishing release push button or by a fire alarm / extinguishing control panel. Other forms of control are also possible. Stat-X fire extinguishing systems are used in a wide range of applications such as storage and archive spaces, CNC machines and industrial spaces, engine compartments in shipping and automotive, electrical cabinets, high / low voltage spaces and storage of hazardous materials.