Both the NANO and the FS 12 fire detection/extinguishing systems were developed and intended for the activation of modular extinguishing systems. For the concept of fire detection & extinguishing at the source, both systems are ideally suited. The NANO and FS 12 are designed in accordance with DNV Class Guide 0339 Both fire alarm/extinguishing systems are autonomously operating, versatile and with a very high performance level. In combination with the KVB extinguishing units, which are equipped with a plug & play coupling device, the KVB in combination with the NANO or FS 12 makes a cost effective but above all reliable installation.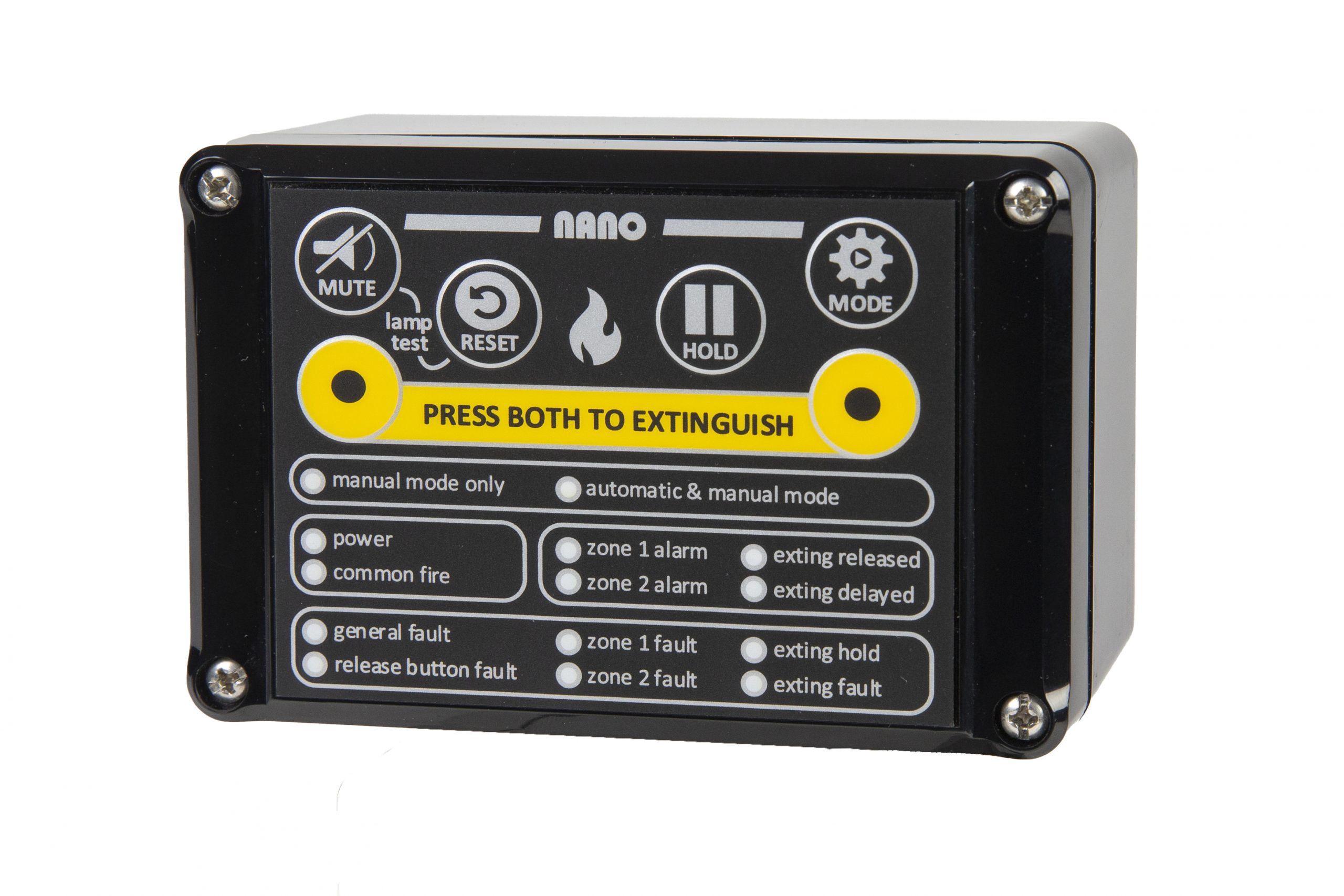 The NANO fire alarm-/extinguishing release system is primarily intended and developed for the activation of an extinguishing system on vessels. The NANO system has a DNV-CG 0339-2021 type approval certificate TAA000037H. Due to its construction, the NANO is resistant to vibrations and shocks and is therefore very suitable for the protection of compartments in vessels. The NANO is equipped with a dual extinguishing activation technology intended for the activation of electrically activatable aerosol extinguishing generators or the activation of a so-called solenoid activated system. The dimensions of the NANO are: 80 x 120 x 58 mm (h x w x d)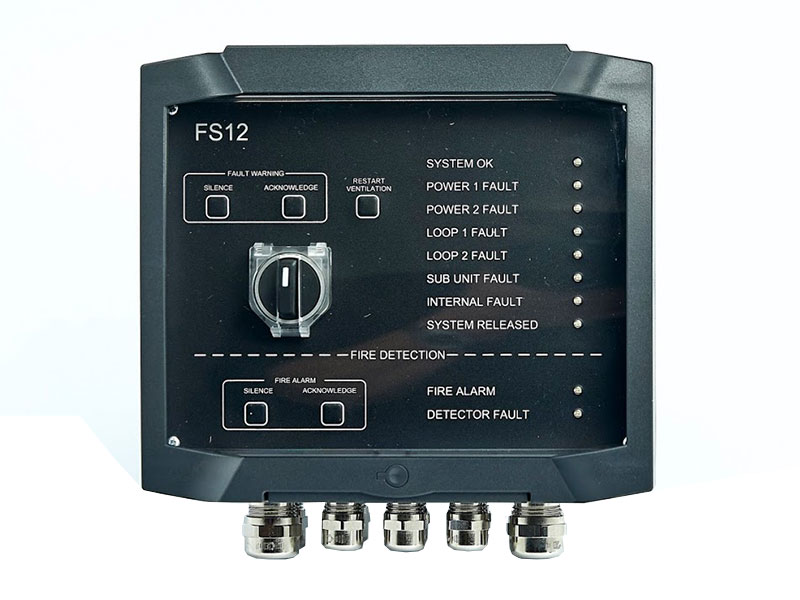 The FS12 system is a DNV approved fire alarm-/extinguishing release system. The FS12 system is a fire alarm / extinguishing system, consisting of the following main components.
The FS12 / MAIN is the extinguishing control panel equipped with a double and redundant loop system. The FS12 / SUB is the decentralized control unit in the FS12 system. This ensures the electrical activation of the aerosol extinguishing units. The FS12 / SUB units, which are connected to the loop system, are monitored for short circuits and cable break. Up to 50 aerosol extinguishing units can be connected to one system.