The Stat-X extinguishing units can be controlled by any brand or type extinguishant releasing panel.
K & G's delivery program includes two types of extinguishant releasing panels that are suitable for both the maritime sector and land based installations. Systems intended for the maritime sector must comply with the IM0-1270 directive. Required and certified fire extinguishing systems for buildings must comply with EN-12094.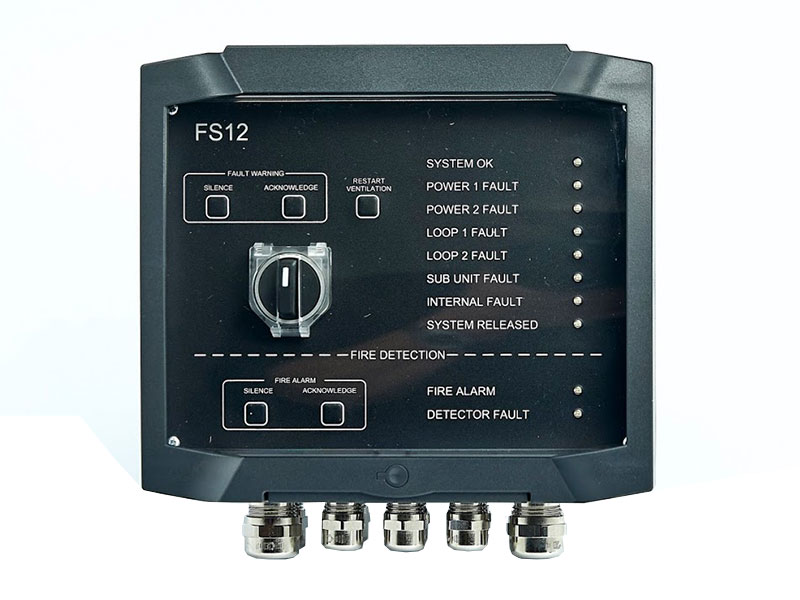 The FS12 system is a DNV (Det Norske Veritas) IMO approved fire alarm and extinguishant releasing system. The design of the FS12 system is based on the IMO MSC.1 / Circ.1270. The FS12 system is a fire alarm / extinguishing system, consisting of the following main components.
The FS12 / MAIN is the extinguishing control panel equipped with a double and redundant loop system. The FS12 / SUB is the decentralized control unit in the FS12 system. This ensures the electrical activation of the aerosol extinguishing units. The FS12 / SUB units, which are connected to the loop system, are monitored for short circuits and cable break. Up to 50 aerosol extinguishing units can be connected to one system.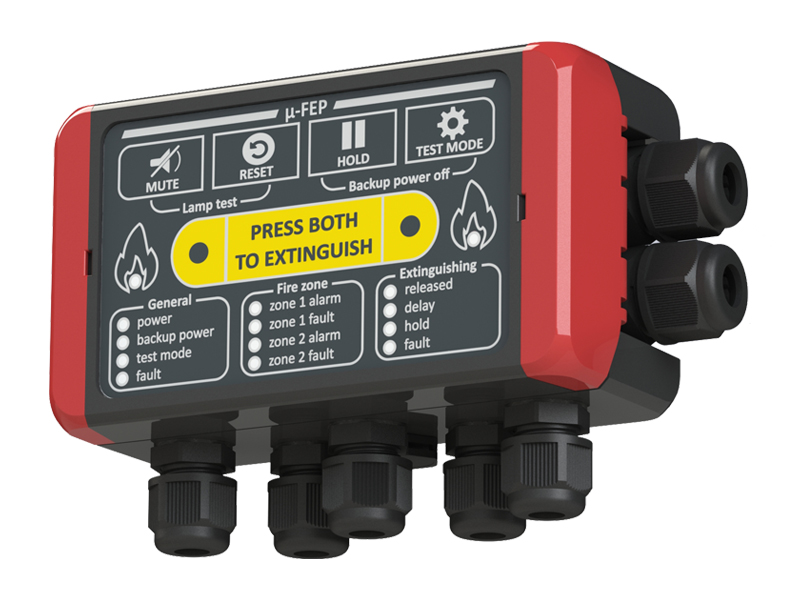 The µ-FEP fire alarm / extinguishing system is specifically intended and developed by K&G for the activation of an aerosol extinguishing system in relation to their fire protection concept: fire detection & fighting at the source.
The µ-FEP is designed to be a stand-alone fire detection-extinguishant release panel used in systems for e.g. electrical cabinets, CNC machines, engine rooms, small area's or other equipment in which the user should be able to extinguish a fire rapidly and effective.
The µ-FEP fire alarm / extinguishing panel is compact: 80 x 151 x 60 mm (h x w x d) and therefore suitable for locations where a standard fire alarm / extinguishing release panel is normally unsuitable.
The µ-FEP operation is simple and designed with the EN54-2, EN12094-1, BRL 23003 and NEN-EN 15276-2 as a guideline. The µ-FEP is a versatile fire alarm / extinguishing control panel with a high performance level intended for compact fire fighting systems.